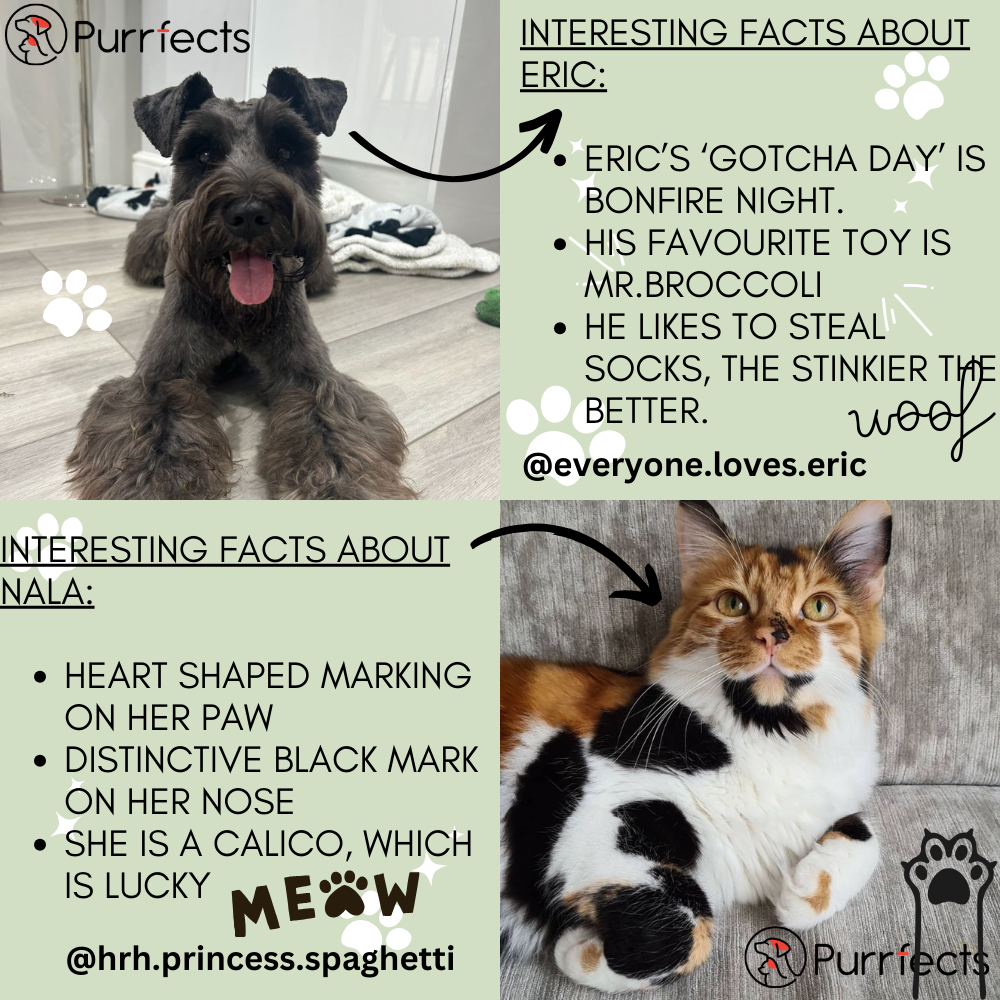 Our Inspiration
Meet the inspiration behind Purrfects, Eric & Nala.
NALA (CTO) - Our Cat Testing Officer Nala vigilantly checks every cat product, if it's not good enough for Princess Nala, it's not good enough for our customers!
ERIC (Head of Barketing) - With a nose for business and a tail-wagging attitude, Eric knows the "ruff" world of marketing like the back of his paw. He's always ready to "paws" for a moment to brainstorm, but his best ideas usually come when he's chasing his tail (literally). When it comes to "barketing" campaigns, Eric got it all under control, one playful bark at a time!
About us
Saving the planet, one doggo at a time.
We're Purrfects, the fastest growing pet supply company in the UK. We're a small London based business created by dog and cat lovers and owners. Our mission is to improve the lives of pet owners across the UK & the world by creating affordable and innovative products.  
We've designed our supply chain, manufacturing & materials to make as little negative impact on our planet as possible. Where possible, we make our products with TPR produced from recycled plastic which is environmentally friendly, healthy and helps clean up our planet!